Many people over the years have wanted to know the story of my life. Honestly, it feels narcissistic to post this. In India, talking about yourself, especially including deeply personal details, is considered poor form. Can you imagine the difficulty I had during interviews with the standard opening question " Tell me about yourself"? Gradually, over time I have become comfortable to share my story but am constantly on the alert to make sure I am not boring somebody or sharing too many details. Also, having lived in the US for many years, I am more integrated into the culture. If people are curious, then I am happy to talk about my experiences because it creates strong bonds and there may be a lesson or message in there that someone needs to hear. I love hearing other peoples' life adventures as well and I would sit by a patient's bedside for long periods of time, if we had made that connection.
"No one is a better author of our stories than ourselves."
The very beginning
I went to medical school in India at the age of 17, right out of high school. That was the system then, where we basically fulfilled our pre-med requisites in the 11th and 12th grades. My father encouraged and supported me in every way possible to make this happen. I love the story of how he got me into a kindergarten school near our house, that was considered very prestigious. I was maybe about 3 years old. (Kids start school early in India). When he took me to the principal's office, she regretfully informed him that the class was at full capacity and that no seat was available for me.
He went home that night and contacted my grand-uncle who was a carpenter, who made beautiful teak wood furniture and requested he make a small desk and chair set. A week later, he took me in one hand and the chair in another and marched back into the principal's office. He said to her "Here is a seat for my daughter, now please enroll her in your class." The principal simply could not refuse, and that is how I was admitted to this prestigious school!!
My school years
Once I was ready for elementary level classes, he pulled strings to get me into the best private school in the city where mostly the rich and powerful people sent their children. Mind you, we were an average middle class family and did not really have any great powers. But my Dad had oodles of charm and tons of ambition and persistence. I am sure he had to pay a hefty sum as tuition, but I never heard of it being a hardship for him, which I am sure it was. Students would get chauffeured to school in fancy cars. I walked several blocks to get there. It was a good childhood with time for play but also strict rules at home to make sure we maintained excellent grades.
The transition
As I was completing the 8th grade, my father was transferred to a town in North India. I was devastated. I did not want to leave my friends and move. Additionally, we were expected to learn a completely new language and those grades were included in our overall grading. It was a rough transition. Anyway, once we were in the new place and settled in, I continued to study hard to keep up my grades. My father would sit up late at night with me while I pored over my books. He would make me tea and explain concepts in Biology if I got stuck. Honestly, I can't recall if I wanted to go into Medicine as much as he wanted me to. It was a moot point anyway. It was understood that if I got in, I was going.
The last leg of the race
During the last year of my high school, he enrolled me in special coaching classes for Physics and Chemistry, which cost the poor man extra. These classes were small and only for high achievers. He and I felt we could tackle Biology on our own. I remember practicing drawing the dissection pictures of a frog over and over again. It was almost certain to be on the exam that year. (We did not have multiple choice but essay type questions in India, following the British system).
At the end of the year, once the exams were done, the stress began of whether I had scored enough points to get in. In spite of practicing so much, I got the frog dissection question wrong and missed 5 points!! The cut off for getting into the medical school in the city where my family lived was 335. I scored 334. This meant I would have to go to college in a different city, one that was about 3 hours away by train.
I got in, but wait…
I was not happy. I had lead a very sheltered life and my parents had provided me with everything I needed. To go to a dorm, where the food was mediocre at times AND to share a room with 3 strange women, when I had so far only shared one with my sisters, felt like a huge sacrifice!
I know it sounds rather silly as I am writing this, but trust me, I was devastated. It was a different culture and to this day, it is common for adult children to live at home with their parents until they get married. I begged not to be sent away, but my father would have none of it. The room was meant for only 3 people but the year I got in, there were 52 women in a class of 100 and they just did not have enough dorm space. 8 of us had to share a toilet and bathroom and a common room.
My medical school experience
The plumbing was old, and things would get clogged. The electric wiring was old as well and when a number of us were trying to heat water with an electric coil ( yeah dangerous and crazy!!) or boil milk for coffee on a hot plate, sometimes the fuse would blow. Rather than wait for the maintenance guys to come out in their own sweet time, we would fix the fuse ourselves!! We are talking high voltage fuses, it is an absolute miracle that none of us got electrocuted to death!! We all had to be in class at 8 am and so we could not really stagger our usage.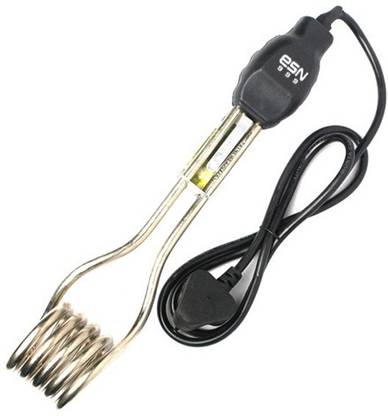 Honestly, it was a miserable 5 years. I found Anatomy, Physiology and Pharmacology dry and boring. I had a few friends and they made getting through medical school somewhat bearable. I continued to grind away at my books, mainly because I did not want to anger and disappoint my parents, but truth be told my heart was not in it.
We also made sure to have fun along the way, although nothing too crazy or that would get us expelled! There was a strict code of conduct with separate dorm buildings for men and women. We even had a curfew and if we were not back in the dorm by 8 pm, the doors would be locked and we had to go to the warden (who was a faculty member in the Ob-Gyn department and an absolute terror of a woman!!). She had to write us a letter so the guard would let us back in. I think a couple of girls at one point just decided to stay out all night rather than approach her!!
At that time, tuition was free through a Government scholarship. My father paid for room and board. I did not realize then how lucky I was to get a medical education for free and to come out of it with no student loans! The expectation from the government in return was we were obligated to provide rural medical service for a year after completion, which I actually really enjoyed.
Graduation, hurrah!!
When graduation day arrived, I was relieved and thrilled to have made it through. I decided to continue with an Ophthalmology residency in the same school, since it was easy for me to get admitted there. I enjoyed doing eye surgery, it was clean and patients were grateful that they got their vision back once they underwent cataract removal. It was gratifying. In my mind, the plan was to graduate in 3 years, set up my own private practice, find a nice guy to marry, settle down in India and have kids.
But fate had other plans!!!
To be continued…